About the Award
Dr. John Granito is widely recognized as one of the premier fire service and public safety consultants in the United States. In all, Granito has participated in more than 400 fire department studies that have increased fire service performance and productivity on an extremely broad scale.
Granito has strong ties to the International Fire Service Training Association (IFSTA), OSU and to academia in general. For 27 years, he served in a number of academic positions, the last 16 of which were at the State University of New York Binghamton. He is Professor Emeritus and Retired Vice President for Public Service and External Affairs at SUNY Binghamton, which is consistently ranked as one of the top public universities by U.S. News and World Report. Granito has published numerous articles, chapters and technical papers; served as co-editor of the 2002 book published by the International City/County Management Association, Managing Fire and Rescue Service; and was a Section Editor of the NFPA 2008 Fire Protection Handbook.
Granito was the first recipient of the Dr. John Granito Award for Excellence in Fire Leadership and Management Research, which honors him and his contributions to the fire service and academia. Each year, the recipient of this distinguished award presents the keynote address at the annual International Fire Service Journal of Leadership and Management Research Symposium held in conjunction with the IFSTA Validation Conference.
---
2023 Award Recipient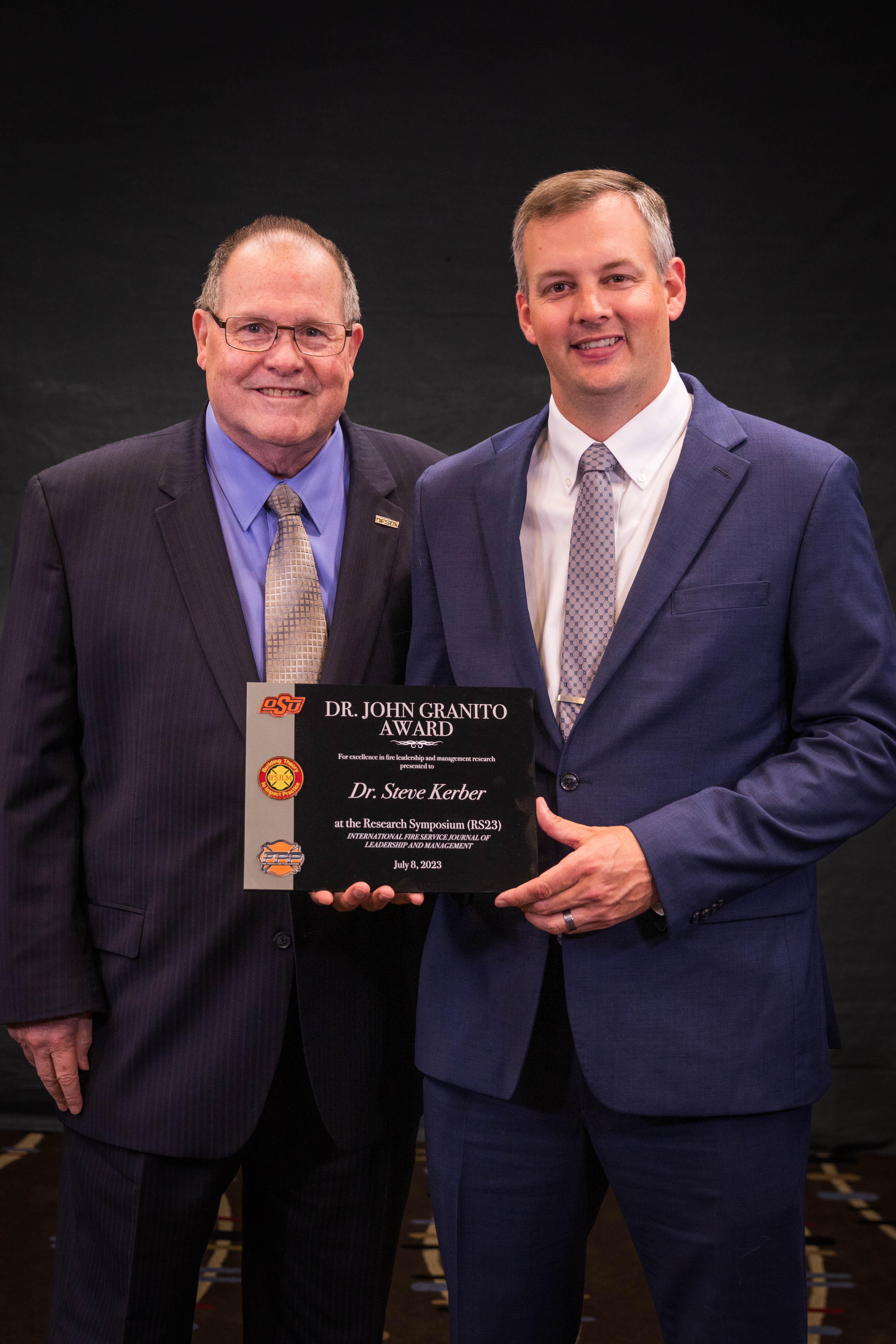 Steve Kerber, UL's Fire Safety Research Institute vice president and executive director, was awarded the 2023 Dr. John Granito Award for Excellence in Fire Leadership and Management Research during the 90th IFSTAⓇ Summer Validation Conference July 8, 2023.
Kerber served in the fire service for 13 years before joining UL. Now, he leads a fire safety research team dedicated to reducing death, injury, and loss from fire to address the world's unresolved fire safety risks and emerging dangers. Kerber has led research in numerous areas such as fire forensics, fire science, firefighter safety, and fire safety engineering, according to fsri.org.
---
Past Recipients
2008

John Granito

2009

Denis Onieal

2010

Lori Moore-Merrell

2011

Edward Dickinson

2012

Daniel Madrzykowski

2013

Anne Eyre

2014

Dennis Compton

2015

Denise Smith

2018

Jeff Burgess