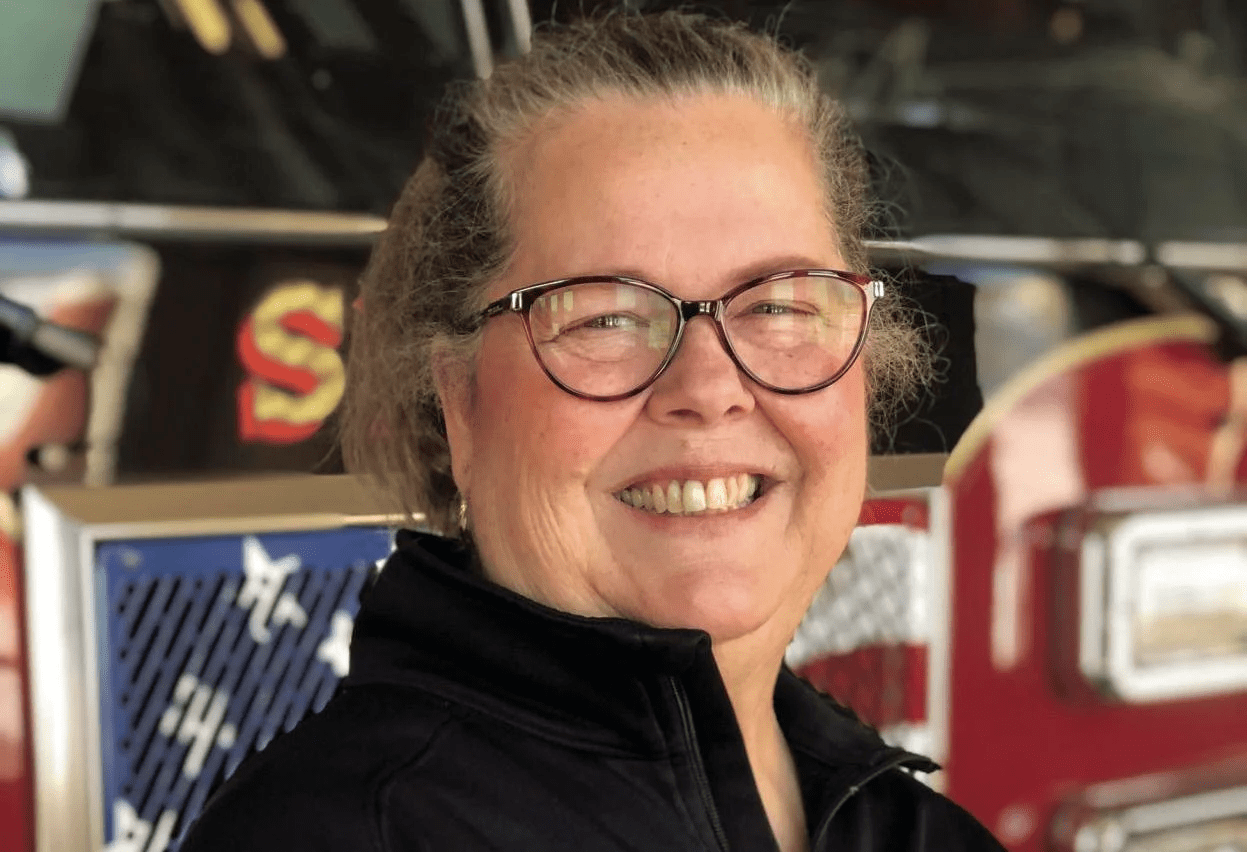 Photo by Paige Kieffer, ABC Newspapers
We are pleased to announce the 2022 recipient of the Congressional Fire Services Institute and International Fire Safety Training Association's Dr. Anne W. Phillips Award for Leadership in Fire Safety Education.
Please join us in congratulating Rebecca Booker, former Fire and Life Safety Educator, arson investigator, and certified firefighter I at the Spring Lake Park-Blaine-Mounds View (SBM) Fire Department in Blaine, Minnesota (MN).
Courtesy of CFSI: Among her important contributions to fire safety education, Ms. Booker helped develop the Home Safety Survey (HSS) program as part of SBM's Community Risk Reduction (CRR) efforts. Evolved into a nationally recognized program, HSS is a voluntary home inspection program that looks for potential fire, injury and crime hazards while offering solutions. Ms. Booker personally completed nearly 4,000 home safety surveys while she trained and guided colleagues across the country to complete many more. In addition, Becky helped establish a New America Academy in Minnesota that provides fire safety education for culturally diverse and immigrant communities.
---
For more information about Booker's involvement in the fire service industry, visit the CFSI website.