April 25, 2016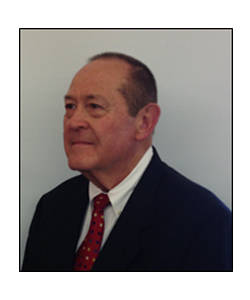 Gerry Bassett to be honored with the Award at the 28th Annual National Fire and Emergency Services Dinner in Washington, DC, May 5, 2016
The Congressional Fire Services Institute (CFSI) and the International Fire Service Training Association at Fire Protection Publications, Oklahoma State University (IFSTA/FPP/OSU) are pleased to announce that Gerry N. Bassett has been selected as the 2016 Dr. Anne W. Phillips Leadership in Fire Safety Education Award recipient. Mr. Bassett is the recently retired Public Education and Training Program Management Chair at the National Fire Academy (NFA).
There was a core group of individuals post-America Burning who would influence fire and life safety education in this country for the next 40 years. Gerry Bassett was one of those individuals. Gerry was at the National Fire Academy when its doors first opened. He worked every day to fulfill the spirit of Dr. Phillips' minority report to America Burning by promoting fire prevention. The courses he envisioned and shepherded through development and delivery at the NFA have advanced the work of countless fire and life safety educators.
His passion for risk reduction and life safety changed thousands of lives, both professionally and personally. Tens of thousands of people live in communities where NFA fire prevention and community risk reduction experiences established by Mr. Bassett influence fire department management priorities.
Gerry's success can be attributed to his leadership ability and his skill in bringing together the right people to develop courses. In the fire service, embracing change is both difficult and essential in order to meet the needs of our communities. Gerry was extremely effective as a change agent in a national leadership role.
Gerry created classes and programs for officials from other disciplines within the fire service to embrace and promote "community" risk reduction. The term alone references that it does indeed "take a village" of public safety professionals to ensure the highest safety and welfare of the public. Gerry's vision to integrate fire inspectors, educators, fire chiefs and firefighters into his classes reinforces the idea that all of us in the fire service have a role to play in true community risk reduction. During his tenure at NFA, the curriculum progressed from offering basic fire safety education to advancing courses in community risk reduction. Gerry consistently offered classes that kept pace with an evolving public education and community risk reduction arena.
Bill Jenaway, CFSI President, Craig Hannan, Director of Fire Protection Publications at OSU, and Mike Wieder, IFSTA Executive Director issued a joint statement honoring the 2016 recipient. "It was quickly evident, in reviewing the nominations for the Anne Phillips Award, that Gerry's work at NFA influenced each of the other nominees own contributions to public safety education. His selection recognizes his significant contribution to educating fire safety educators and to insuring that fire prevention is included in the NFA programs that have influenced fire service leaders across America."
Recognizing IFSTA's support of the program, Jenaway extended his thanks to IFSTA/FPP and Oklahoma State University. "On behalf of my fellow board members, including Louis J. Amabili who served with Dr. Phillips on the National Commission on Fire Prevention and Control, I extend my personal thanks to IFSTA/FPP/OSU for its continued support of CFSI. This particular award program is very important to maintaining a constant awareness of fire and life safety education throughout the nation."
The award will be presented on May 5 at the 28th Annual National Fire and Emergency Services Dinner in Washington, DC
For more information contact Bill Webb at CFSI 202 371-1277 or Nancy Trench at IFSTA/FPP 405-744-8100
Please visit the Congressional Fire Services Institute's website (www.cfsi.org) for additional information about the 28th Annual National Fire and Emergency Services Dinner and Seminars Program. Almost 2,000 fire and emergency services leaders throughout the nation are expected to attend the annual program. In addition to the dinner and seminars, attendees will schedule meetings on Capitol Hill to discuss important fire and life safety issues.