During crises, emergency personnel place their community's safety and health before their own. Firefighters and emergency medical service (EMS) personnel are forced to work days, and sometimes weeks, to protect and serve their communities. Working consecutive days without a break, while away from their families and not knowing if their own homes are damaged, can pose significant long-term physical and behavioral health concerns for these individuals on the frontlines. When disaster strikes, the International Association of Fire Fighters (IAFF) is there to support our members and help local governments keep their communities safe.
The IAFF, through union benefits and the disaster relief fund, helps to bridge the gap between local, state and federal assistance supporting emergency personal, enabling emergency responders to continue serving their communities.
Every division within the IAFF is involved in our union's response to member needs. At the first indication disaster, the technical assistance division uses its Geographical Information System (GIS) mapping technology to identify members in the path of a storm, wildland fire, or other disaster area, allowing for a rapid triage of members needing the most assistance. GIS mapping also assists in identifying a safe and strategic location for centralized IAFF disaster relief operations. This command center is set up and operated by the IAFF Disaster Relief Go-Team, which consists of a five-member group of firefighters and EMS personnel from across the country who specialize in disaster response. The Go-Team evaluates and prioritizes the needs of members affected by the disaster, secures and deploys the resources necessary to respond, and oversees IAFF members who are helping provide assistance to their fellow fire fighters and EMS workers. Our communications team monitors the latest disaster-related information to provide timely updates on members in the affected area and the work of our Disaster Relief Go-Team.
Further, the IAFF Health and Safety Division has a group of 6,000 trained peer support providers ready to help members and their families process the emotional toll of these catastrophic events. These mental health advocates meet first responders on the frontlines to listen and talk about what they are experiencing and how it is impacting them, and to provide the tools for addressing behavioral health issues and remaining resilient during difficult times. However, behavioral health assistance extends beyond natural disasters to include peer support services following an active shooter event, a serious injury or fire fighter line-of-duty death, as well as other significant incidents affecting firefighters' or EMS personnel's behavioral health.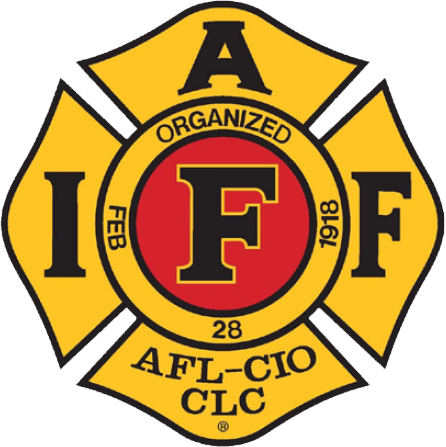 IAFF disaster relief efforts have grown in scope and sophistication by identifying types of resources and making plans to mobilize these resources in a timely and effective manner. The IAFF's ability to quickly have teams on the ground to provide home repairs, deliver critical supplies and offer behavioral health services allows first responders to stay focused on the job at hand, keeping their communities safe, while advocating and recognizing the human nature of emergency responders.
For more information on the IAFF disaster relief program, visit the IAFF Foundation website at foundation.iaff.org